Scenic USA - South Dakota
Scenic USA offers a collection of select photographs from a wide variety of attractions, points of interest, historic sites, state and
national parks found throughout the United States. Each photo feature is coupled with a brief explanation.
For further detailed information, links to other related sites are provided.
Hollands Grist Mill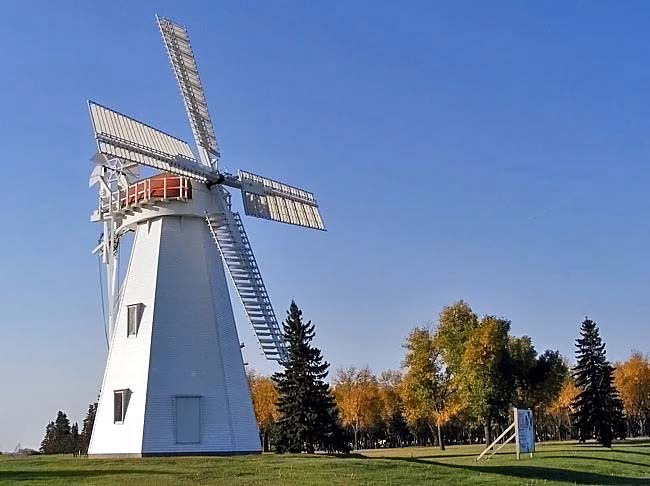 When it comes to windmills, the Dutch sounding name of Hollands may be somewhat misleading. Hollands Grist Mill was completed in the 1880s, and featured an Englishman's design. Built by Henry Hollands, the mill operated until 1907, grinding grain and sawing lumber for the town's folk of Milbank. Classical mill designs are usually water powered, but this wind powered mill was built to take advantage of South Dakota's prairie winds.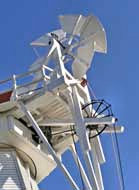 Milbank recognized the significance of the old mill, and set their sight on raising $500,000 for renovation. The major refurb has stretched out over the years, and is finally nearing completion. A few devoted fans have spent many weekends, applying their wood working skills on this labor of love. Details of the old mill include an unusual wooden main drive wheel (a clever safety feature), to its huge sail frames and the fully working mechanisms of the fantail.
There's something remarkable about the old mill's attraction, evident through its laborious hands-on preservation to its steady stream of visitors. The old grist mill was added to the National Register of Historic Places in 1981.
Copyright ©2009 Benjamin Prepelka
All Rights Reserved