Scenic USA - Pennsylvania
Scenic USA offers a collection of select photographs from a wide variety of attractions, points of interest, historic sites, state parks and
national parks found throughout the United States. Each photo feature is coupled with a brief explanation.
For further detailed information, links to other related sites are provided.
Pennsylvania Dutch Country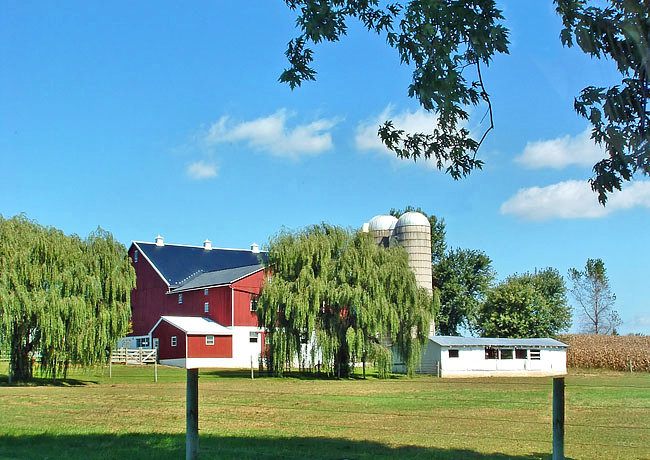 The farmlands of Lancaster County are some of the most productive lands in the United States. This particular, well groomed farm portrays one of the top priorities of the Amish way of life. The old order steers clear of modern distractions that come with electricity, telephones, television and automobiles. Although modern farm equipment is used, it is pulled by a team of horses or mules.
Raber's Almanac estimates 200,000 old order Amish in the United States, and a quarter of the population reside in Pennsylvania. Modern Americans are surprised to find that the Amish society can survive, bound to their old style ways. In fact their numbers have tripled over the last 40 years. Most of the 'plain people' are descendants of the Swiss Anabaptist and speak a German dialect known as Pennsylvania Dutch (German), and include English studies in their schools. These conservatives manage to observe strict rules on behavior and their attire, even though these regulations are unwritten.
Copyright ©2007 Benjamin Prepelka
All Rights Reserved