Scenic USA - Nevada
Scenic USA offers a collection of select photographs from a wide variety of historic sites, points of interest, and both state and
national parks found throughout the United States. Each photo feature is coupled with a brief explanation.
For further detailed information, links to other related sites are provided, but in no means are they an endorsement.
Unionville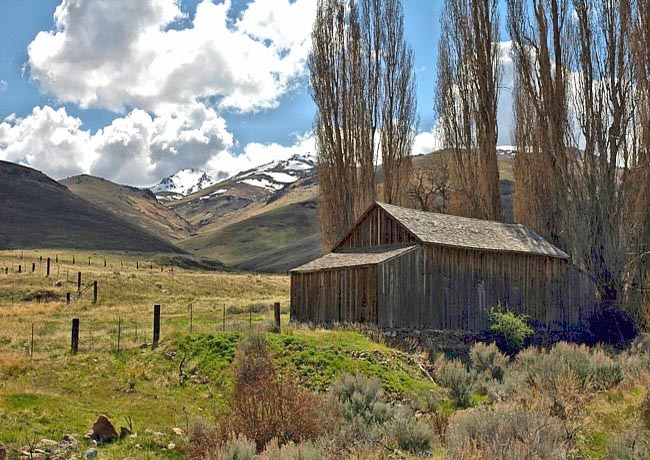 Located nearby Interstate 80,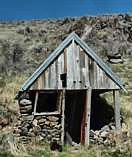 about a three hour drive from Carson City, you'll find the old mining town of Unionville that dates back to the late 1800's. Here in northwestern Nevada, Unionville is often referenced as a ghost town. You've got to wonder what its 20 or so residents think about that misnomer. The Old Pioneer Garden Country Inn, a bed and breakfast, and the wonderfully restored Hadley House live on among the ruins of Unionville.
Divided between Union and Southern sympathizers in 1861, the town's name of Dixie was changed to Unionville by a tight vote. The name change only fueled disputes between the opposing political factions. During its ten years of good times, the mine produced over three million dollars of silver,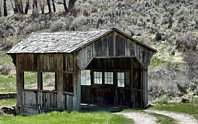 enough to support nine saloons, various hotels, stores, a school and church.
Unionville's most famous prospector was Mark Twain. Then known as Samuel Clemens, Twain soon discovered mining consisted of nothing but hard work. The only real remnants of Twain's stay are found in his book Roughing It. Written in 1872 about his wild west adventure, Twain remembers his brief stay in Unionville, and especially the cruel Nevada winter in Humboldt Mountain Range.
Copyright ©2011 Benjamin Prepelka
All Rights Reserved