Scenic USA - Montana
Scenic USA offers a collection of select photographs from a wide variety of attractions, points of interest, historic sites, state and
national parks found throughout the United States. Each photo feature is coupled with a brief explanation.
For further detailed information, links to other related sites are provided.
Mission Creek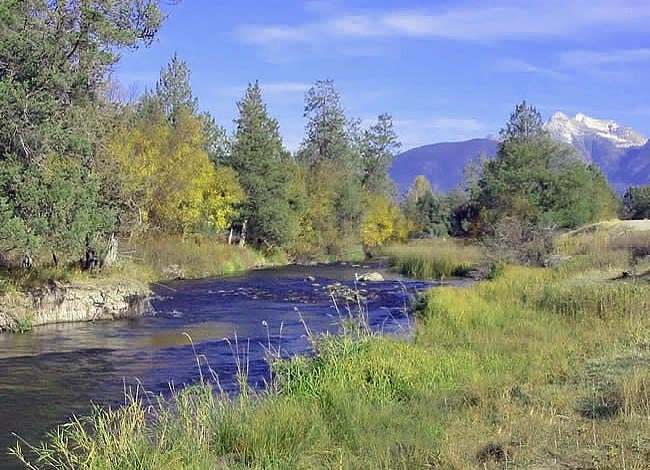 The National Bison Range, tucked into a Y in the road near Ravalli, Montana, was one of the first wildlife refuges in America. As its name suggests, this 120 year old refuge is home to a large buffalo herd averaging 400 head. The buffalo are not the only animals here; expect to see elk, deer, pronghorn, bighorn sheep, mountain goats, and an occasional black bear. The preserve is spread over 13,000 acres, allowing a good chance to see wildlife. Scattered over the one-way gravel drive are a few short nature trails. The buffalo herd here is not accustom to the heavy traffic as in Yellowstone National Park and visitors should follow park instructions, keeping a cautious eye on these dangerous creatures.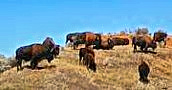 The parkland drive winds through the rippling hills and grassland, and leads to the northern border. The Mission Creek, pictured here, marks the northern border. The visitor center is the best place to begin a self-guided tour were interpretive displays and orientation videos suggest the best ways to enjoy the refuge. Maps, brochures and staff can offer excellent tips for wildlife viewing and photography. This day-use park is also noted for its endless landscape, other than the east, where its topped with majestic peaks of the Mission Range.
Copyright ©2009 Benjamin Prepelka
All Rights Reserved