Scenic USA - Mississippi
Scenic USA offers a collection of select photographs from a wide variety of attractions, points of interest, historic sites, state parks and
national parks found throughout the United States. Each photo feature is coupled with a brief explanation.
For further detailed information, links to other related sites are provided.
Dunleith Mansion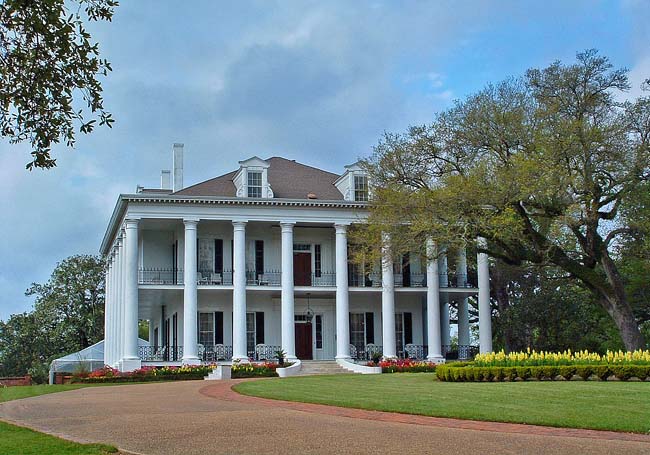 Dunleith, a well preserved stately mansion, is located in the heart of Natchez. Here in the oldest city on the Mississippi River, the original Routhland home was struck by lightning while unattended and burnt to the ground. Charles Dahlgren quickly rebuilt the mansion in 1856, rotating the original plan 90 degrees so that the entrance faced a newly constructed street in Natchez.
Fast forward to 1999 when the Worley family issued a large scale renovation. The Dunleith Mansion now features bed and breakfast service on the grounds, as well as fine dining. The Castle Restaurant, Castle Pub, and gift shop allow for leisurely visit and include tempting southern cuisine. Daily tours take visitors through the first floor with its voluminous rooms, fine craftsman ship and detailed furnishings. The Dunleith was built in the Greek Revival style and wrapped with 26 Tuscan columns. These columns, interlaced with an intricate wrought iron railing, are just one example of the fine detail in this marvelous mansion. Dunleith, surrounded by 40 acres, is a standout and a wonderful addition to the Natchez array of historic buildings.
Copyright ©2007 Benjamin Prepelka
All Rights Reserved