Scenic USA - California
Scenic USA offers a collection of select photographs from a wide variety of attractions, points of interest, historic sites, state and
national parks found throughout the United States. Each photo feature is coupled with a brief explanation.
For further detailed information, links to other related sites are provided.
Alcatraz Island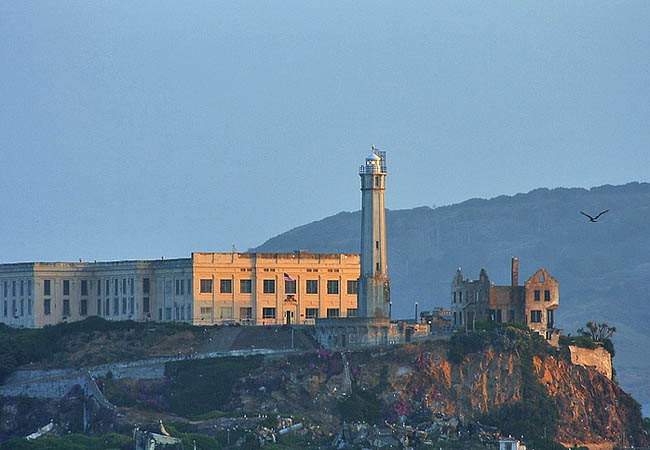 One of the most popular Golden Gate Area tours takes visitors to an island centered in the inlet to San Francisco Bay. Alcatraz, or The Rock, has been used for incarceration for thousands of years. In recent history the island was used as a federal penitentiary from 1934 to 1963 and imprisoned some of the most famous thugs, including Al Capone, George Machine Gun Kelley and The Birdman, Robert Stroud. Previously, it was a military prison, dating back to 1859.
Indigenous people, called the Ohlone, lived in the area for thousands of years before European arrival. According to oral history, Alcatraz was used as a place of isolation and ostracism.
American Indians, attempting a political statement, sporadically occupied the island from 1964 until 1973. Their movement was overshadowed by this country's Black movement and the assassination of Martin L. King. Years later, President Nixon cited at least 10 different policy changes attributed to the chaotic Indian occupation of Alcatraz Island.
Copyright ©2006-2009 Benjamin Prepelka
All Rights Reserved