Scenic USA - California
Scenic USA offers a collection of select photographs from a wide variety of attractions, points of interest, historic sites, state parks and
national parks found throughout the United States. Each photo feature is coupled with a brief explanation.
For further detailed information, links to other related sites are provided.
Joshua Tree National Park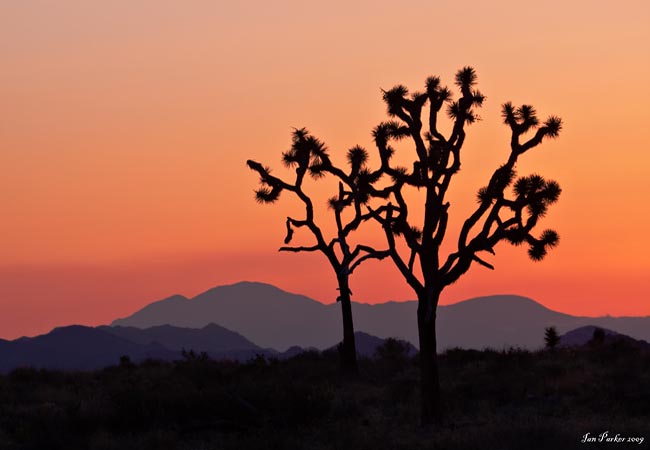 The immense Sonoran Desert, covering Arizona's southwest, pays no attention to the Arizona/California border. The desert follows into southern California and covers a large portion of Joshua Tree National Park. The Mojave Desert also drifts down from the north and stretches across the northwestern section of Joshua Tree's 800,000 acres.
The park has three distinct ecosystems and harbors a variety of animals, birds, interesting geological features, fascinating desert plants and seasonal wildflowers. The Little San Bernardino Mountains add another habitat for pines and big horn sheep. The past 5,000 years of human habitation has also left a collection of archeological sites and structures. Among the competing features, the park's namesake stands out. The unusual desert dweller is found in the western section of the park. The Joshua tree was named by Mormon pioneers and has become the symbol of the Mojave Desert. The largest trees reach 30 feet in height, with a trunk of 12 feet in circumference. Some of the parks oldest trees are estimated at 1000 years. The higher elevations slow springtime blooms and during April and May, the Joshua tree produces beautiful white flowers, one of the park's many highlights.
---
Copyright ©2007 Benjamin Prepelka
All Rights Reserved