Scenic USA - North Carolina
Scenic USA offers a collection of select photographs from a wide variety of attractions, points of interest, historic sites, state and
national parks found throughout the United States. Each photo feature is coupled with a brief explanation.
For further detailed information, links to other related sites are provided.
Blue Ridge Parkway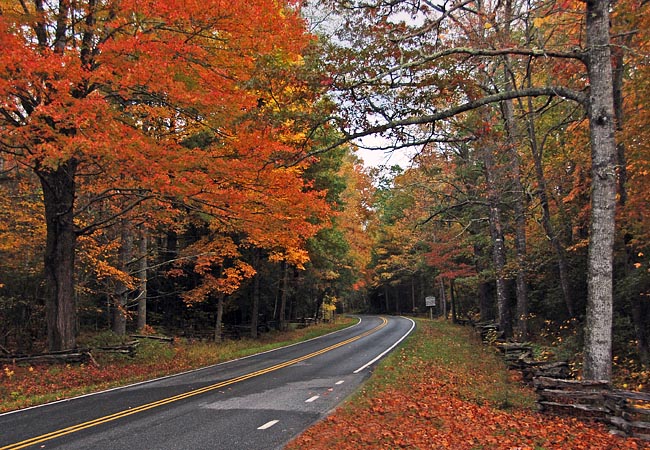 Skipping across the Appalachian mountain tops, the Blue Ridge Parkway is America's longest and most popular scenic byway. The parkway stretches 469 miles, from Waynesboro, Virginia, to the Cherokee Indian Reservation in North Carolina. This All- American Road began as a Civilian Conservation Corps project and turned into a national park treasure, featuring miles of majestic mountain views and a long list of historic sites. Mountain road pullouts and overlooks offer today's travelers some of the same views that early pioneers enjoyed over 200 years ago.
This endless view from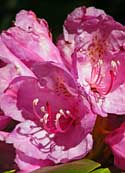 the highest Blue Ridge peak along the parkway looks off toward the mountain ranges of Tennessee. From up on top Grandfather Mountain the rows of faded blue peaks included the distant Stone, Iron, and Holston mountains. Wild azaleas in the foreground burst open with warmer days of spring. Producing colors of yellow, red and orange, these wild shrubs are found from Ohio to Georgia. Tulip trees, dogwood, serviceberry and rhododendron (inset) also brighten these mountain forests with a showy layer of blooms. Depending on elevation, flowering shrubs and trees in North Carolina are found in bloom from mid-May through June.
Copyright ©2009 Benjamin Prepelka
All Rights Reserved