Scenic USA - Michigan
Scenic USA offers a collection of select photographs from a wide variety of historic sites, points of interest, and a large
sampling of America's parklands. Each photo feature is coupled with a brief explanation.
For further detailed information, links to other related sites are provided, but in no means should they be considered an endorsement.
Fort Wilkins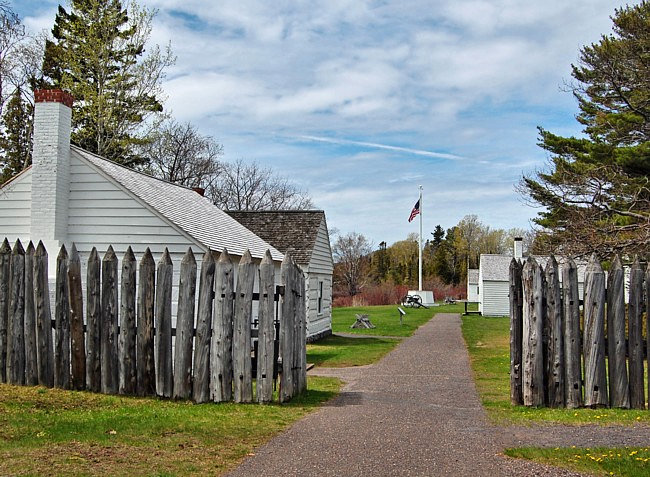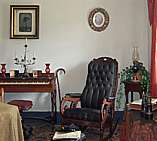 From the top of Michigan's Upper Peninsula, the Keweenaw Peninsula extends further out into Lake Superior for 60 miles. Here, mid 19th century miners rediscovered the world's largest deposit of pure copper. The copper, found on a ridge that extends all the way up the peninsula, was so pure early American Natives used it straight from the ground to make beads, tools and ornaments.
When the United States gained this territory in 1842, Fort Wilkins was established near the tip of the Keweenaw Peninsula to maintain peace. Built in 1844, the fort is an excellent example of a 19th century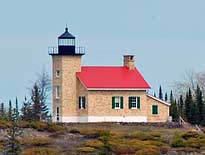 military post. Out on the lonely tip of Keweenaw Point soldiers and their families experienced all the hardships of a frontier life.
Here at Fort Wilkins twelve original structures survive from the 1840's. Today, visitors can take a self-guided tour through all the buildings at the fort, with most decorated with period furnishings and equipment. Fort Wilkins State Park also includes the Copper Harbor Lighthouse complex. This 1848 light-station is reached by boat tour or seen from the lighthouse overlook adjacent Fanny Hooe Creek. This lighthouse view (inset) was taken from the overlook on Copper Harbor Bay.
Copyright ©2011 Benjamin Prepelka
All Rights Reserved