Scenic USA - Florida
Scenic USA offers a collection of select photographs from a wide variety of attractions, points of interest, historic sites, state parks and
national parks found throughout the United States. Each photo feature is coupled with a brief explanation.
For further detailed information, links to other related sites are provided.
Big Bend Byway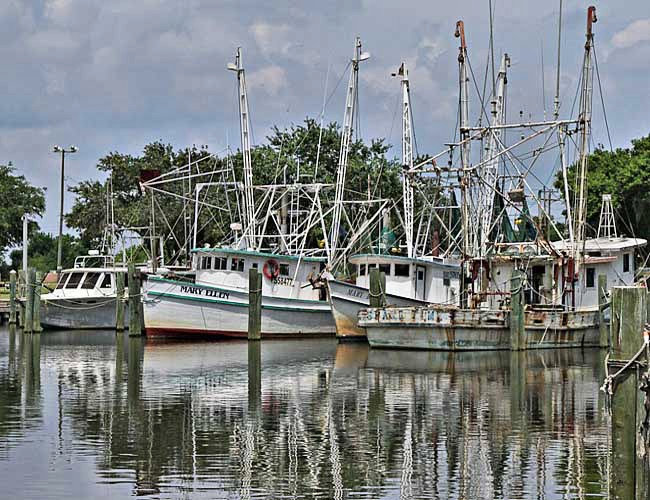 Where Florida's peninsula transitions into its panhandle, a 220 mile scenic byway introduces sightseers to the Big Bend. This coastal region is filled with a diverse mix of natural beauty, ranging from the Forest Trail's pines and hardwood hammocks to the Coastal Trail's dunes, salt marshes, bays and beaches. Its spring fed rivers, including the world's largest spring, adds more attractions for any outdoor lover.
Here on the Big Bend, the byway circles the Apalachicola National Forest south of Tallahassee, and covers the coastal shores between the towns of Newport and Apalachicola. A long list of points of interest (over two dozen) gives a good hint that this byway requires a multiple day outing. The byway covers nine parks, three wildlife preserves, national and state forests, five local scenic drives, and various beaches and recreation areas.
Some of the byway features are found at the Ralph G. Kendrick Dwarf Cypress Dome at Tate's Hell, the St. George Sound Scenic Drive, St. Mark's Wildlife Refuge, Edward Ball Wakulla Springs State Park and the historic town of Apalachicola.
Here on the Bend, the trail's seacoast towns still thrive on the bountiful waters of the Gulf. This view on Apalachicola Bay catches a cluster of shrimp boats tugging on their mooring lines, ready to go. Lighthouses continue to mark picturesque river inlets and dangerous shoals. And each day is capped off with another unique west coast sunset.
Copyright ©2010 Benjamin Prepelka
All Rights Reserved