Scenic USA - Maryland
Scenic USA offers a collection of select photographs from a wide variety of attractions, points of interest, historic sites, state and
national parks found throughout the United States. Each photo feature is coupled with a brief explanation.
For further detailed information, links to other related sites are provided.
USS Constellation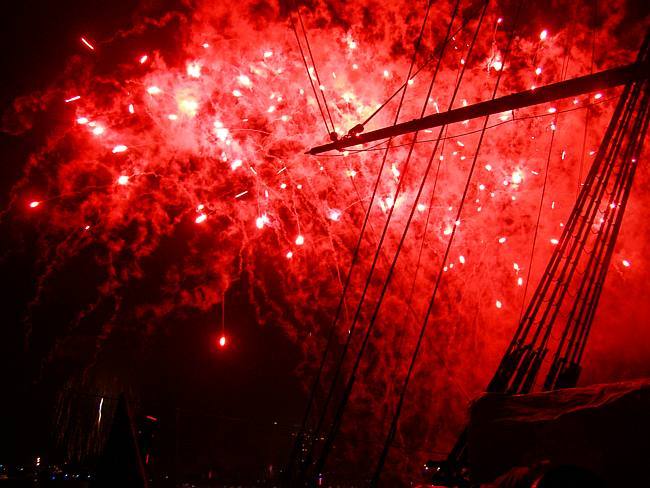 What better way is there to top-off an Independence Day celebration than a colorful fireworks display? The pyrotechnic show has become a standard ending for America's July 4th holiday, coast to coast.
In this view, a brilliant crimson burst is seen through the rigging of the USS Constellation. The last, strictly sail powered American vessel dates back to 1854. The corvette was the second naval ship to display the name USS Constellation, taking the name of the original 1797 frigate. Renovation of the second
Constellation was complete in 1999, with a price tag of nine million dollars.
The Constellation's history chronicles her first few years patrolling the Mediterranean. Further assignments saw the USS Constellation as a key ship in an attempt to control the slave trade, just prior to the Civil War. The final decommission came on her 100th year anniversary. Today, the National Historic Landmark is available for tours in Baltimore's Inner Harbor.
Copyright © 2007 Benjamin Prepelka
All Rights Reserved