Scenic USA - Tennessee
Scenic USA offers a collection of select photographs from a wide variety of attractions, points of interest, historic sites, state parks and
national parks found throughout the United States. Each photo feature is coupled with a brief explanation.
For further detailed information, links to other related sites are provided.
Sgt Alvin C. York SHP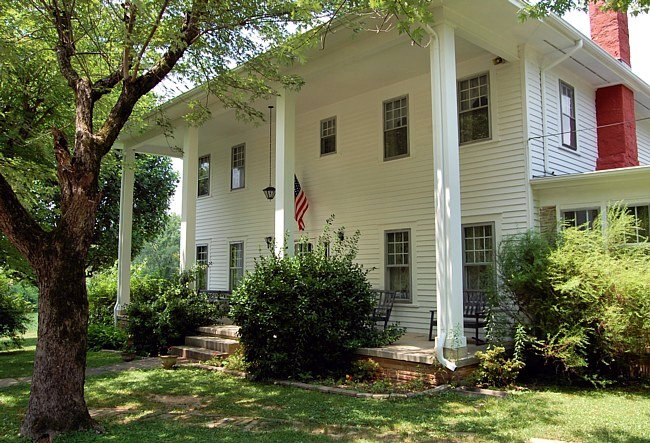 A few miles south of the Kentucky / Tennessee border, U.S. Route 127 passes through Pall Mall and the Sgt Alvin C. York State Historic Park. A tribute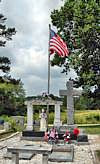 to one of the most decorated American soldiers of World War I, the historic park includes the York home, York Mill and Alvin York's final resting place in the Wolf River Cemetery.
York, a pacifist, was denied conscientious objector status when he was drafted in 1917, and joined the fray in Europe. During combat in France, York and his platoon wandered behind enemy lines where half the American troops were killed in an ambush. Armed with a pistol and rifle, York took on a machinegun nest alone, killing more than 20 Germans. The day ended with a 131 German soldiers surrendering to York and his half dozen companions.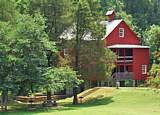 York was honored with a string of prestigious medals, a statue at the Tennessee capital, and this park site in his hometown. The park offers tours of the York family home, a two story Colonial Revival dwelling built in 1922. The York Mill, no longer operational, is also open to the public. The mill grounds offer picnic sites and pavilions along the peaceful Wolf River. The cemetery, where Sgt. Alvin C. York and his family are buried, is found just west of his Pall Mall home. Once called the Mount Pleasant Burying Ground, the Wolf River Cemetery dates to the early 1800s, where some of the worn headstones and markers are no longer discernable.
Copyright ©2010 Benjamin Prepelka
All Rights Reserved