Scenic USA - Arizona
Scenic USA offers a collection of select photographs from a wide variety of attractions, points of interest, historic sites, state and
national parks found throughout the United States. Each photo feature is coupled with a brief explanation.
For further detailed information, links to other related sites are provided.
Cope Butte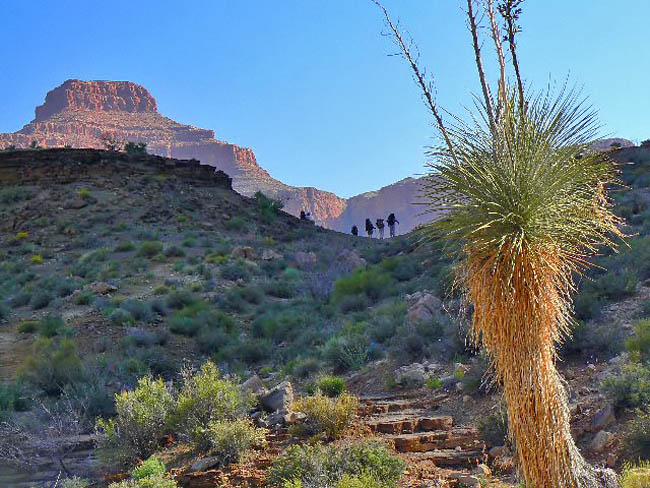 An early morning scene captures a magical time of day when the air is still cool and long shadows create a special look in this spectacular canyon country. As the hikers move out on the Tonto Trail toward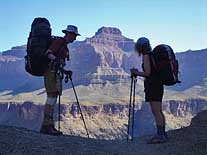 Cope Butte, their early start ensures plenty of time to reach Monument Creek campsite. Grand Canyon hikes are not about the length of the trail, they're all about elevation change. This 40 mile grand hike began at Hermits Rest, included a trip down to the Colorado River, on to Monument Creek, ending at Indian Gardens and Bright Angel Trail. The ascent logged on the trip, which included climbing up from the river, totaled nearly 10,000 feet.
The Grand Canyon's South Rim is a short drive from Flagstaff. Considering the roundabout route to the North Rim, it's no surprise that this side of the canyon is most popular. Over five million visitors travel to Arizona's most awe inspiring canyon. Popular hikes take visitors along the gentle Tonto Plateau, 3,000 feet below the South Rim. All along the rim, grand views of the sculpted canyon lie at your feet. A hike into the canyon may be one of life's most memorable experiences.
Copyright ©2008 Benjamin Prepelka
All Rights Reserved