Scenic USA - Pennsylvania
Scenic USA offers a collection of select photographs from a wide variety of attractions, points of interest, historic sites, state and
national parks found throughout the United States. Each photo feature is coupled with a brief explanation.
For further detailed information, links to other related sites are provided.
Angels in the Field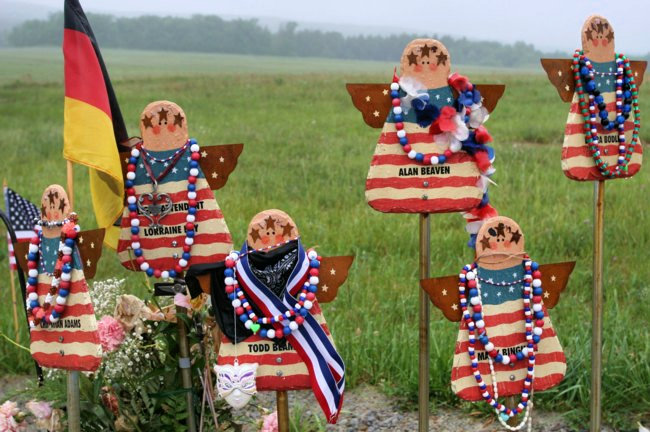 Flight 93 National Memorial
A common field one day. A field of honor forever.
May all who visit this place remember the collective acts of courage and sacrifice of the passengers and crew, revere this hallowed ground as the final resting place of those heroes, and reflect on the power of individuals who choose to make a difference. ~ NPS

Those that watched and witnessed the events in America on September 11, 2001, will never be able to forget the worst act of terrorism in the country.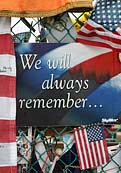 On the morning of September 11th, United Airlines Flight 93 was delayed in its departure from Newark, New Jersey, to San Francisco, California. About 45 minutes into its flight, the plane made an abrupt turn and headed toward the southeast. Shortly before 10 o'clock the plane was spotted flying erratically over southwestern Pennsylvania. Minutes later, the aircraft plunged to the earth. There were no survivors.
Just outside of Shanksville, Pennsylvania, is the location of the Flight 93 crash site. Despite its remote location, the area has received over a million visitors. Pictured here is a temporary memorial, awaiting a permanent site. The National Parks Service is moving ahead on plans to honor the lives and actions of the 40 people who changed history on September 11, 2001.
Copyright ©2006-2009 Benjamin Prepelka
All Rights Reserved