Scenic USA - California
Each day Scenic USA presents a new and exciting photo feature from somewhere in the United States. Chosen from a wide variety
of historic sites, city scenes, backcountry byways, points of interest and America's best parklands, this site offers the viewer hundreds
of unique travel destinations and vacation ideas. Each feature is coupled with a brief explanation. For further detailed information, links
to other related sites are provided, but are never to be considered an endorsement.
Sinkyone Coastal Park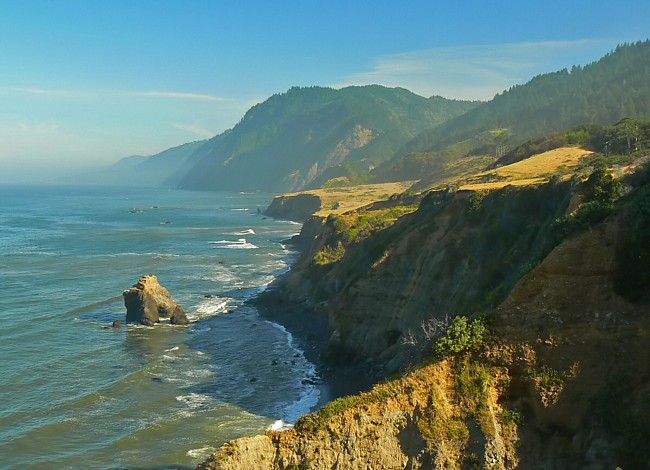 These few interesting words, primitive, rugged and backcountry, may be your first clue that Sinkyone State Park may not be your average state park. When being warned to bring extra supplies in case the access road is washed out gives a good idea that this is a primitive park, offering little to no facilities. In fact, the Usal Beach Campground is the only one of the park's sites that you can drive to. Recognized early on as a fantastic location for reflection and meditation, this section of the Lost Coast remains unspoiled and far away from today's beaten track.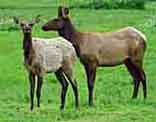 Here along the California Coast, the relentless sea provides a slow background beat for a raucous chorus of sea gulls, harbor seals and sea lions. Herds of Roosevelt elk roam the park, while bears awaken sloppy campers.
Characterized by rugged sea-side cliffs, dense forests, a vast prairie, and miles of deserted beaches, the park's 7500 acres are a marvelous reminder of what the Pacific Coast native tribes once enjoyed. Named for the Sinkyone Tribe, the park's primitive camping sites remain on a first-come, first-serve basis. Its rugged and remote location suggests that this California state park is tailor-made for the Wilderness Vagabond.
Copyright © 2011 Benjamin Prepelka
All Rights Reserved