Scenic USA - Virginia
Scenic USA offers a collection of select photographs from a wide variety of attractions, points of interest, historic sites, state and
national parks found throughout the United States. Each photo feature is coupled with a brief explanation.
For further detailed information, links to other related sites are provided.
Puckett Cabin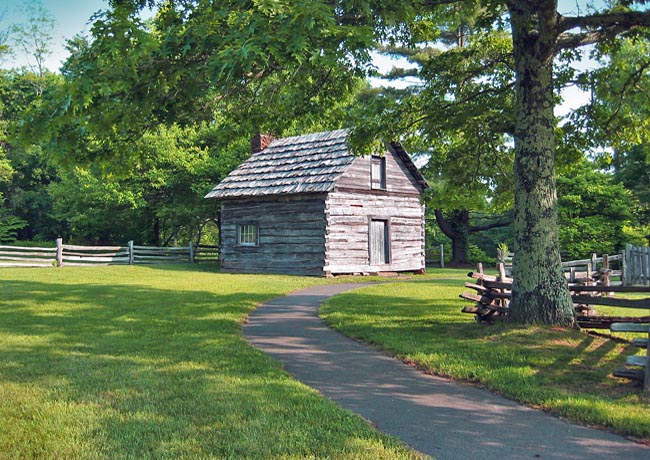 This well preserved cabin, belonging to John and Aunt Orelena Puckett, still stands along the Blue Ridge Parkway at milepost 189.9. The amazing story of Aunt Orelena Hawks Puckett's life centers on her legendary role as midwife. For 49 years she traveled the Virginia countryside into three counties, delivering over 1000 babies. Aunt Orleana attended the last birth in 1931, at age 94 and past away at age 102. Unfortunately, none of her own 24 chidren lived past infancy.
Blue Ridge Parkway planners make a strong effort to retain the pioneer look along the parkway drive. The Puckett Cabin is just one of many historic sites along the 469 mile remarkable route.
Copyright © 2006 Benjamin Prepelka
All Rights Reserved