Scenic USA - Oregon
Scenic USA offers a collection of select photographs from a wide variety of attractions, points of interest, historic sites, state parks and
national parks found throughout the United States. Each photo feature is coupled with a brief explanation.
For further detailed information, links to other related sites are provided.
Linn County Pumpkin Patch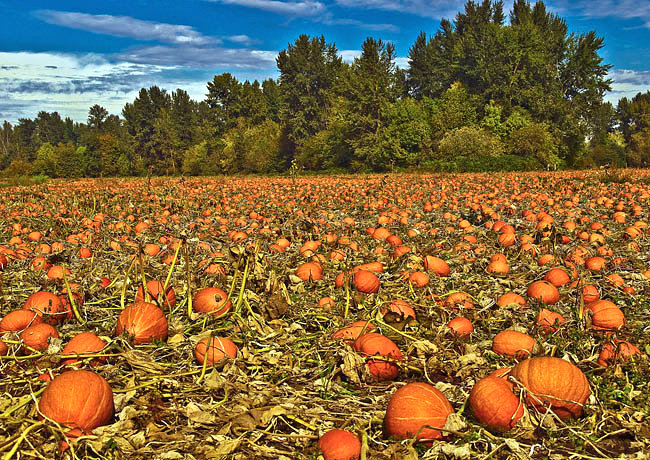 It's late autumn, a time for hayrides, haunted houses, corn mazes, a colorful show of leaves, and a golden glow from the Pumpkin Patch. Here in Linn County thousands of bright orange pumpkins light up the faces of any kid, anticipating a night of trick-or-treat and a bag full of candy. Although some of these Oregon growers produce pumpkins for their meat and seeds, others will soon be turned into jack-o-lanterns, guardians of many front porches.
One youngster, although fictional, continues to skip a night of trick-or-treat and spends the night in the pumpkin patch. This imaginative story, created by Charles Schulz, focuses on Linus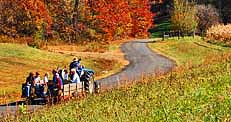 van Pelt sitting in a pumpkin patch waiting to see the Great Pumpkin. In order to keep this annual tradition alive, Linus somehow manages to miss seeing the Great Pumpkin, but vows to wait for him next Halloween.
A member of the squash family, pumpkins are typically orange, but other colors vary from white to yellow pumpkins. The largest fruit in the world, sometimes weighing over a half ton, may end up in a delicious assortment of pies, breads, soups and snacks. This orange globe somehow defines the fall season and especially Halloween.
Copyright ©2010 Benjamin Prepelka
All Rights Reserved