Scenic USA - Arkansas
Scenic USA offers a collection of select photographs from a wide variety of attractions, points of interest, historic sites, state and
national parks found throughout the United States. Each photo feature is coupled with a brief explanation.
For further detailed information, links to other related sites are provided.
Collier Homestead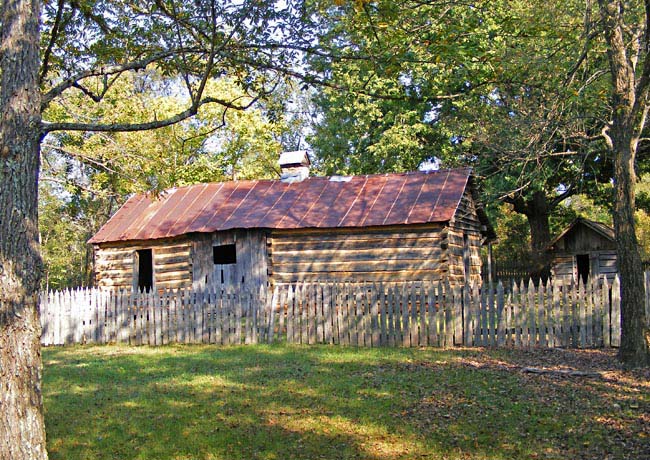 America was headed toward years of economical calamity in 1928, prompting the Colliers to leave their Kentucky home and head west. Solomon (Sod) Collier, with his family, packed into a small pickup truck. With 15 cents in his pocket, the Colliers went off looking for the opportunity of a lifetime. Here in Arkansas, land was still available under the 1862 Homestead Act. Although the prime bottomland was taken, pockets along the slopes and ridges remained unclaimed.
Within years of their arrival, Sod had planted 40 acres overlooking the Buffalo River at Tyler Bend, on his way to satisfy the Homestead Act's requirements. He built a three room home and numerous out-buildings. By 1937, the Colliers became one of the last families to acquire land under the Homestead Act.
A 1960s Buffalo River dam project would have flooded the Collier residence, but the National Park Service had different plans for the area. In 1972 the Buffalo River became America's first national river. The Collier home was re-discovered and restored. Today, park visitors can view the home by way of the River Overlook Trail. .
Copyright © 2008 Benjamin Prepelka
All Rights Reserved