Scenic USA - Idaho
Scenic USA offers a collection of select photographs from a wide variety of attractions, points of interest, historic sites, state and
national parks found throughout the United States. Each photo feature is coupled with a brief explanation.
For further detailed information, links to other related sites are provided.
Sawtooth Scenic Byway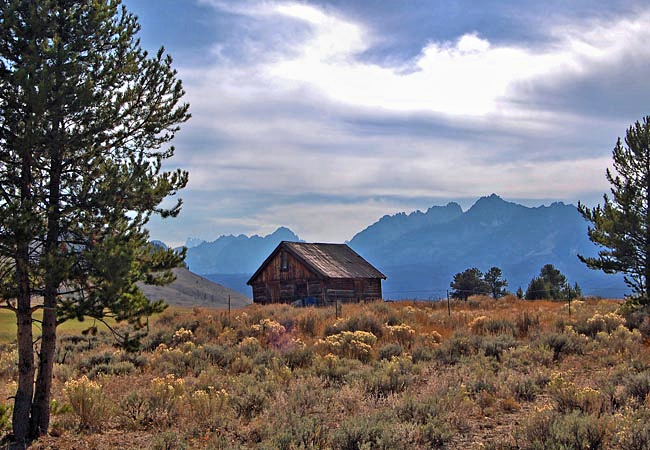 Having the distinction as the 100th national forest scenic byway, the Sawtooth Scenic Byway route runs through some of Idaho's most rugged and majestic land. The byway, leading sightseers through the heart of the Idaho Rockies, follows Route 75 from Stanley to Shoshone. The resort towns of Sun Valley, Hailow and Ketchum easily attract visitors to their American Alps. But skiing is not only the big draw; hundreds of alpine lakes, countless rivers and streams, and sweeping farmlands grace the byway.
Although it may take about three hours to travel the byway's 115 miles, there may be too many interesting stops along the way. Mammoth Cave and Shoshone Ice Caves reveal that this area was once a hotbed of lava. These long lava tubes attract their share of the curious. You'll also find the old 1909 Pole Creek Ranger Station, first in the Sawtooth National Forest. The centerpiece of the Sawtooth Recreation Area, Redfish Lake, is the area's largest alpine lake. Noted for its clarity, photographers often catch reflections of Mount Heyburn and Grand Mogul mountains in Redfish Lake. For clear majestic views of the Sawtooth Range and Sawtooth Valley, look no further than Galena Overlook, nearby Galena Summit. Here, views of the signature jagged peaks give full appreciation of the Sawtooth Mountain name.
Copyright © 2009 Benjamin Prepelka
All Rights Reserved