Scenic USA - Oregon
Scenic USA offers a collection of select photographs from a wide variety of attractions, points of interest, historic sites, state and
national parks found throughout the United States. Each photo feature is coupled with a brief explanation.
For further detailed information, links to other related sites are provided.
Multnomah Falls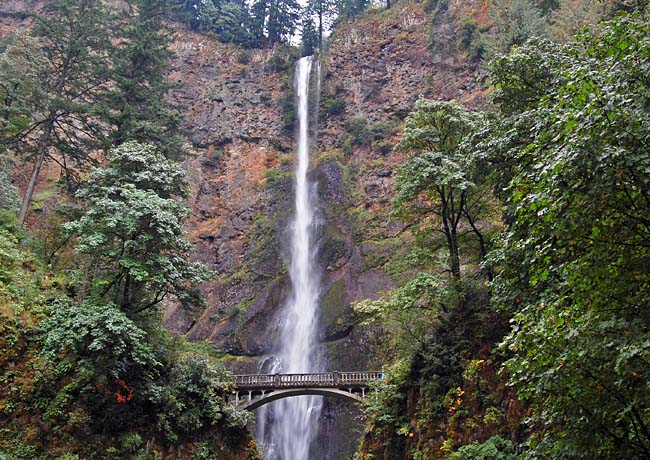 Multnomah Falls, one of the tallest cascades in America, drops 620 feet from the top of Larch Mountain. This spring fed, two-tiered falls is the most popular stop in Columbia River Gorge. More than a dozen waterfalls are found on this section of Oregon's U.S. Route 30, along with captivating overhead views of the Columbia River.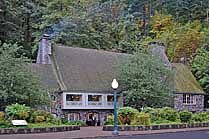 The Multnomah Falls site is complimented with early 20th century architecture, the impressive Multnomah Falls Lodge and Benson Bridge. Simon Benson, a Portland area businessman, added the arched span in 1914, giving his visitors a close-up view of the magnificent upper falls. Benson later donated the 300 acre park to the city of Portland.
The Multnomah Falls Lodge was built in 1925 and once offered rooms for an overnight stay. Today, the lodge houses the USDA Forest Service information center, as well as a snack bar, gift shop and restaurant.
Copyright © 2009 Benjamin Prepelka
All Rights Reserved