Scenic USA - Massachusetts
Each day Scenic USA presents a new and exciting photo feature from somewhere in the United States. Chosen from a wide variety
of historic sites, city scenes, backcountry byways, points of interest and America's best parklands, this site offers the viewer hundreds
of unique vacation destinations and photographic subjects. Each feature is coupled with a brief explanation. For further detailed
information, links to other sites are provided, but are never to be considered an endorsement.
Old Sturbridge Village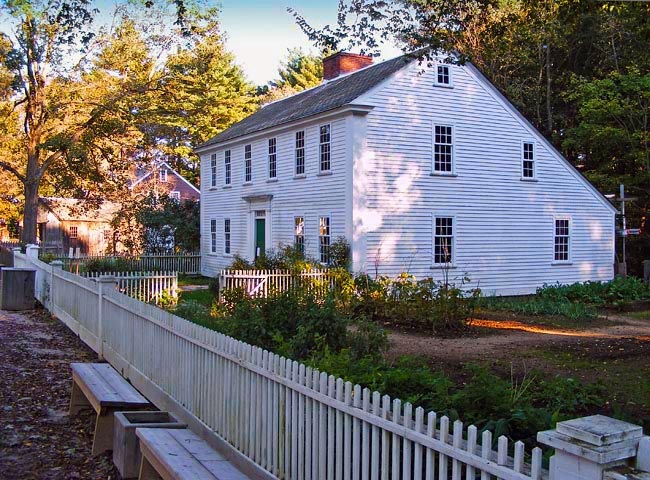 One of the largest living history museums, Old Sturbridge Village in Massachusetts,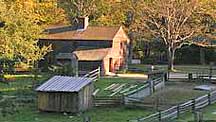 portrays early New England life from 1790 to 1840. This outdoor museum, covering more than 200 acres, offers a unique look at historic homes, meeting houses, farm buildings, shops, heirloom gardens, water powered mills and all the features of a 19th century village. Complete with a wide variety of detailed artifacts (tools, utensils, furniture, etc.), authentically costumed staff brings this village to life.
First opening in 1946, more than 20 million visitors have toured the village.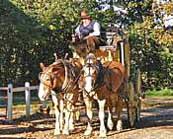 Complete with all the sights, sounds and smells of a bustling town, the portrayal is backed by painstaking research. Studies included archeology, scientific analysis of historic buildings and objects, 19th century letters, diaries and accounting documents.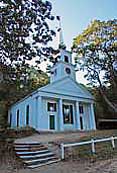 With a passion for handmade goods, the beginnings of this remarkable collection of New England artifacts were amassed by Southbridge residents, Albert B. and J. Cheney Wells. The Wells family continued along this vein, dedicating themselves to the idea of a village display. Crowded out of their homes by a growing collection of artifacts, the Well's family had no idea they were about to create one of the largest and most complex museum villages in the country.
Expanded and refined over the years, the Village's next 50 years promises to continue its commitment to education, preservation, and the interpretation of history.
Copyright © Benjamin Prepelka
All Rights Reserved