Scenic USA - Washington
Scenic USA offers a collection of select photographs from a wide variety of attractions, points of interest, historic sites, state and
national parks found throughout the United States. Each photo feature is coupled with a brief explanation.
For further detailed information, links to other related sites are provided.
Spirit Lake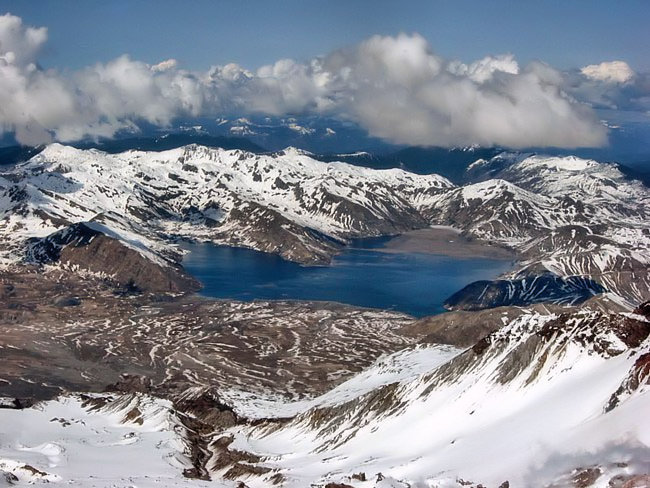 The Cascade Range contains 15 subduction related active volcanoes, with the last to erupt, the famed Mount St. Helens. Quite active over the last 4,000 years, the May 18th, 1980 eruption reduced the mountain's height by 1,300 feet and sent out more than 23 square miles of mountainside in the blast. A lateral explosion spread a fan shaped mixture of ash, mud and shattered timber, with speeds reaching 300 mph, for a distance of 17 miles; taking out roads, bridges, railroad tracks, homes and killing 57 people.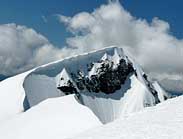 The largest landslide in recorded history turned the nearby Spirit Lake into a steamy, toxic sludge pond, killing all air-breathing life forms. Nearly 30 years later, Spirit Lake is well on its way to recovery. Although the lake is no longer the same dimension or depth, it is filled with life. Washington's constant precipitation began to flush the lake, improving water quality enough to allow the beginning growth of phytoplankton and tiny aquatic species. Congress established an 110,000 acre Mount St. Helens National Monument to preserve the blast zone for scientific study and its thousands of curious visitors. Roads and bridges have been rebuilt, along with a visitor center and hiking trails. Just four miles from the crater and south of Randle, Washington, Forest Road 99 leads to Windy Ridge. Here, a grand viewpoint looks down to Spirit Lake and the recovering mountainsides of Mt St. Helens.
Copyright ©2006-2009 Benjamin Prepelka
All Rights Reserved