Scenic USA - Louisiana
Scenic USA offers a collection of select photographs from a wide variety of attractions, points of interest, historic sites, state parks and
national parks found throughout the United States. Each photo feature is coupled with a brief explanation.
For further detailed information, links to other related sites are provided.
Prudhomme Plantation Store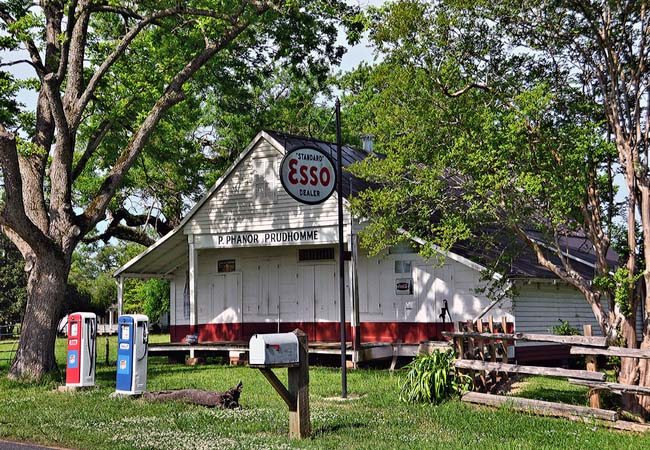 P. Phanor Prud'homme, born and raised on the Oakland Plantation, was one of the second generation Prud'homme family of Natchitoches parish planters. His father, Jean Pierre Emmanuel, obtained a land grant from the Spanish government in 1789. The Oakland Plantation quickly grew and eventually turned into a small village.
Today, 27 historic buildings still stand on the Creole plantation property. Besides the main house, scattered around are slave quarters, a carpenter shop, doctors cottage and the plantation store, pictured here. This retro convenience store offered newly freed slaves and sharecroppers general merchandise, gasoline and also doubled as the post office for almost 100 years.
The plantation was turned over to the National Parks Service in 1997, with restoration now under way. The two hundred year old plantation offers a great insight into the lives of its former residents and is part of the Cane River Creole National Historic Park.
---
Copyright ©2007 Benjamin Prepelka
All Rights Reserved