Scenic USA - Florida
Scenic USA offers a collection of select photographs from a wide variety of attractions, points of interest, historic sites, state and
national parks found throughout the United States. Each photo feature is coupled with a brief explanation.
For further detailed information, links to other related sites are provided.
Cocoa Beach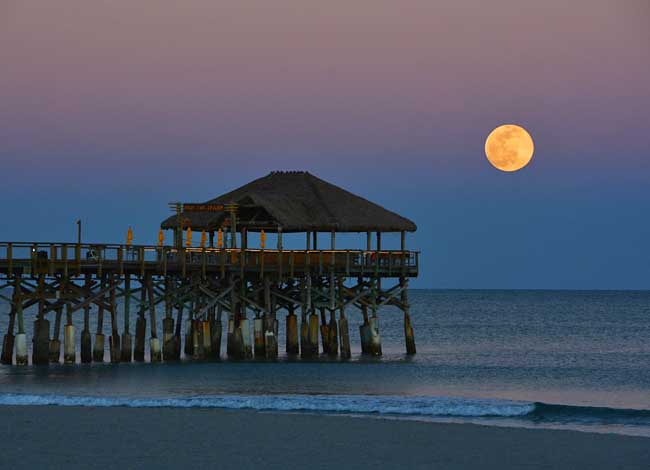 The first settlers, a family of freed slaves, arrived in Cocoa Beach in the late 1860s. An 1885 hurricane discouraged further development for 40 more years. Finally, in 1925, the City of Cocoa Beach was established by Gus Edwards. Initial plans for a manned space flight program brought in thousands of new residents
during the 1950s and 60s. Although Cocoa Beach is just south of Kennedy Space Center, it took a television sitcom to acquaint the remainder of America with the Space Coast. I Dream of Jeannie ran from 1965 to 1970, with its first episodes filmed in black and white.
Today, Cocoa Beach joins the Kennedy Space Center with its 40th anniversary celebration of the first men on the moon.
Cocoa Beach is also known as a surfing town. Billed as the 2nd oldest surfing contest in America, the Ron Jon Easter Surfing Festival is held every year at the Cocoa Beach Pier. The 45 year old competition draws over 300 amateur and pro surfers from all over the world. This Cocoa Beach seascape catches an early bird checking out the waves. The beach here has long been viewed as the best area in the world to catch your first waves.
Copyright ©2006-2009 Benjamin Prepelka
All Rights Reserved