Scenic USA - New York
Scenic USA offers a collection of select photographs from a wide variety of historic sites, points of interest, and a large
sampling of America's parklands. Each photo feature is coupled with a brief explanation.
For further detailed information, links to other related sites are provided, but in no means should they be considered an endorsement.
Red House Lake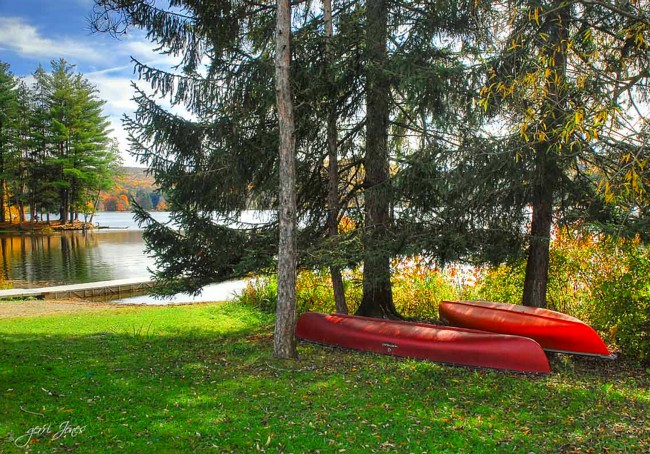 Beginning with New York State Legislature's purchase of
7000 acres of forestland in 1921, Allegany State Park has grown over the years to become the state's largest park. Divided into two sections, the Red House Area occupies the northern half, with the Quaker Area extending southward to the Pennsylvania border. Here, the region is dominated by the Allegheny Highlands Forest Bio Region and a rumpled landscape of Appalachian hills.
The Red House Area is centered around Red House Lake and a historic Tudor style administration building. Bonds issued in 1924 funded the beginning of park construction. Along with the impressive administration building, the Red House Dam and cabins were some of the first projects undertaken. The park was further developed by the Civilian Conservation Corps, constructing roads, bridges, camping areas and laying out miles of hiking trails.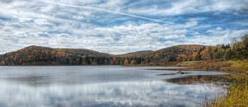 With so much acreage, countless amenities and recreation venues, visitors may find it difficult to choose from swimming, boating picnicking, horseback riding and fishing. Some of the area's cabins remain open all year, enticing park guest to explore some of the finest groomed cross country ski trails in the northeast. Ice fishing and snowboarding extend the park's lure all year long.
Copyright ©2011 Benjamin Prepelka
All Rights Reserved