Scenic USA - Arizona
Scenic USA offers a collection of select photographs from a wide variety of attractions, points of interest, historic sites, state and
national parks found throughout the United States. Each photo feature is coupled with a brief explanation.
For further detailed information, links to other related sites are provided.
San José de Tumacácori Mission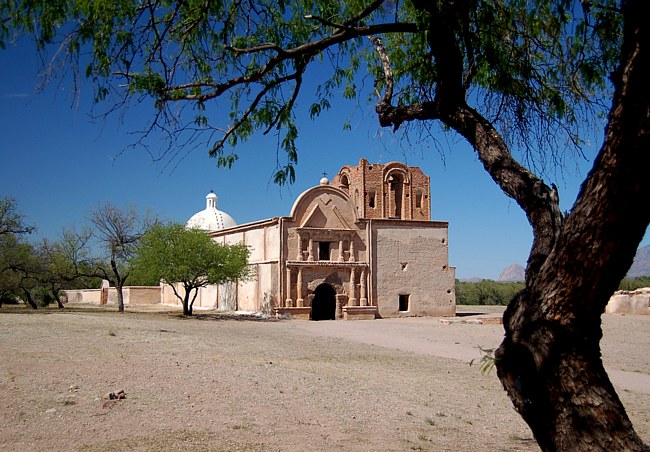 Spanish Mission architecture is found spread throughout America's southwest and Mexico. Some of these missions are still in use today, as is one of Arizona's most striking examples near Tucson, the Mission San Xavier del Bac. South of Tubac, the remains of three Spanish Colonial missions are found at the Tumacácori Mission National Historic Park.
Established by Jesuit Father Eusebio Francisco Kino in 1691, the San José de Tumacácori was the first site in Arizona. Initial services were held in a small adobe church, built by local Pima Indians. Soon afterward a Pima rebellion forced the priests to move to the this present day site.
The Franciscans, trying to match the splendor of San Xavier del Bac, envisioned their own plan of a grand church building. The cobblestone footers were laid in 1800, but funds soon ran out and the project stalled. Years passed until a large cattle sale provided additional building funds. The mission was never fully completed, and construction ended in 1823. Today, the San José de Tumacácori Mission stands out in the Santa Cruz Valley, appearing as it did in the mid 1800s. The mission and museum are open daily for public tours.
Copyright ©2009 Benjamin Prepelka
All Rights Reserved