Scenic USA - Washington
Scenic USA offers a collection of select photographs from a wide variety of attractions, points of interest, historic sites, state parks and
national parks found throughout the United States. Each photo feature is coupled with a brief explanation.
For further detailed information, links to other related sites are provided.
Lake Crescent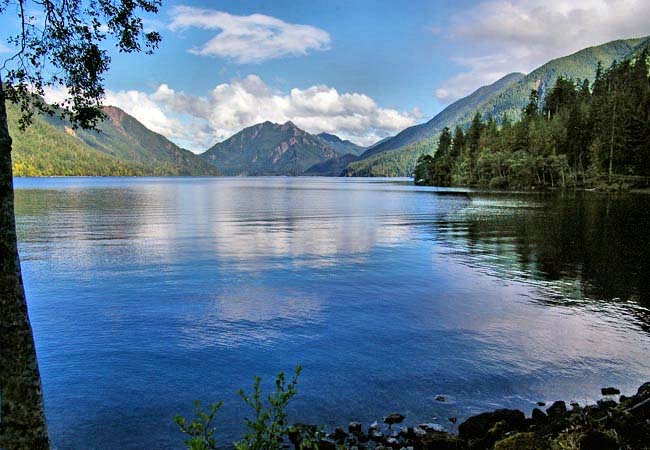 For those travelers heading west on Washington's U.S. Route 101 from Port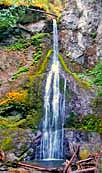 Angeles to the Pacific Coast, may be pleasantly surprised finding the beautiful Lake Crescent setting along the highway. This winding section of roadway drops down to the lakeshore where lake waters gently lap the roadbed. Skirting around the southern edge of Lake Crescent, visitors are instantly beckoned to stop.
Located on the Olympic Peninsula, Lake Crescent is believed to have been created by a landslide. Still visible from overhead, a great rock-slide dammed the waters of Indian Creek, creating a lake filled with brilliant blue water and a unique fish population. Trapped in a landlocked lake, the Beardslee rainbow trout and Crescenti cutthroats provide some of the best fishing in the area.
Once you've stopped, there's no reason not to take in Marymere Falls. A short creek side trail, less than a mile, leads up to the delightful year-round falls. The trailhead is located at the Storm King Visitor Center, and leads to Marymere, where the falls plunge 90 feet into a blue-green pool below.
Copyright ©2010 Benjamin Prepelka
All Rights Reserved